VMware has released the mock exam for VCP on vSphere 5. The VCP5 mock exam consist of 30 questions and is available here. The official VCP5 exam can be scheduled at the end of this month. Check your local VUE test centre for available dates.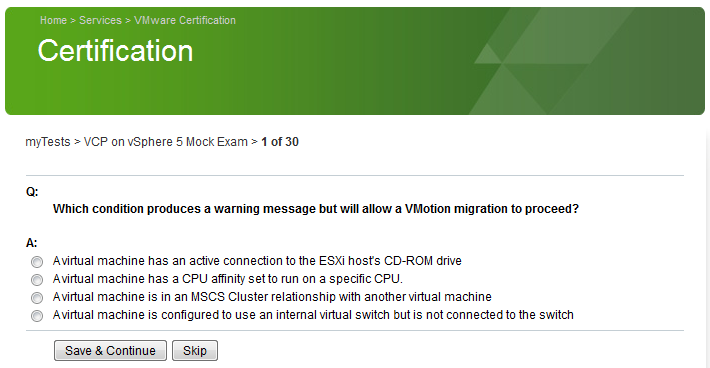 --> The rest is to see on :
http://www.ntpro.nl/blog/archives/1831-The-VCP5-Mock-Exam-is-available.html
http://mylearn.vmware.com/quiz.cfm?item=24908&ui=www_cert
---
Premier essai: Percent Correct: 76.67%
Suffisant pour être certifié (70%) mais pas assez pour être formateur VMware (85%) ... pas mal :) il va falloir travailler encore, je n'ai pas eu la chance d'avoir la beta de vSphere 5...
---