I'm what you might call a contradiction. I'm definitely not a fan of the repetitive task, but am also coincidentally too lazy to learn how to script this very same task. Sometimes I luck out and a quick Web search will point me in the right direction, or other times my laziness takes me to built-in functions that can help me out just as well. The vSphere Client (and Web Client!) have helped me avoid scripting one more time! Whew!
The repetitive task of the day is adding a VMFS volume to a vSphere cluster. Before I found this little gem I'm about to show you, I had to log into each hosts' storage area and click the rescan button to ensure the local IQN and Fibre Channel interfaces are instructed to search for new storage. This is usually the case when a new LUN is added to existing Fibre fabrics or existing iSCSI targets; a simple rescan will have the new volume arrive and be usable (assuming it is formatted as VMFS).
I found this quick way to scan all hosts in a datacenter in one pass. This is great! Fig. 1 shows this task being done in the vSphere Client.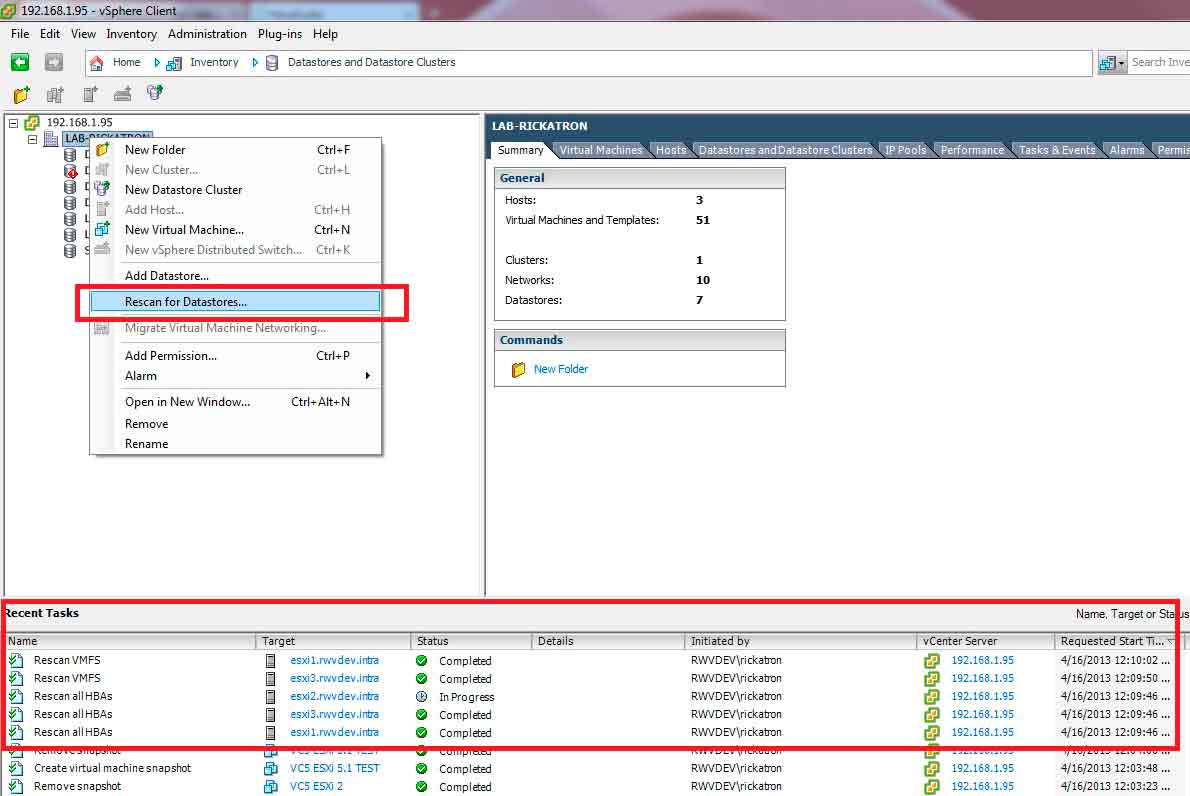 Figure 1. Rescanning all datastores is as simple as right-clicking from the right view. (Click image to view larger version.)
--> Please see the rest of the article on the blog : http://virtualizationreview.com/blogs/everyday-virtualization/04/rescan-esxi-host-storage.aspx